Study visit to the UK 2015
RELATED TOPICS

On a cold and rainy Saturday morning we left with 75 students to Calais where we took the boat to sail towards our home away from home for the next week, Londooooooooon!
From January 31st till February 7th DAE went to the UK to visit 17 companies in 5 days. This promised to be the most packed, specialized and dedicated study visit ever. We split up the VFX students and the Game Dev/Game Graphics to make it as interesting and relevant as possible.
On Monday the game group drove off to beautiful Brighton where they were welcomed by
Boss Alien
, famous for CSR Racing. With 5 mini-presentations the students immediately hit the jackpot with five short but personal talks with people from the art, programming, scheduling,… department. From Boss Alien it was only two minutes walking towards
Unity
where several students won t-shirts for answering some tough questions.
The VFX students stayed in London and started their study visit with a visit to
Framestore
.
The Game Group had to get up early on Tuesday however Rare prepared an extraordinary breakfast. Alumni Brian Cox helped to organise an amazing visit that ended with more than 20 Rare employees socializing with our students whilst having lunch, incredible!
After that we headed to
Natural Motion
in Oxford where our students were introduced to Morpheme, got a company tour, a programming and an art presentation. What a great experience! They day was planned to end with a drink offered by Natural Motion in a nearby bar however the bus driver had no more time and we had to leave immediately. What a pity…
Back to the VFX students. Their programme was fully booked on Wednesday with some of the biggest names in the VFX industry:
MPC
and
Double Negative
. Topped off with Film London.
On Wednesday 4 March we drove off to the Silicon Valley of the UK, Leamington Spa where
Exient
opened their doors for our students and got acquainted with the business side of Mobile Games, interesting! We closed the day with a visit to Gamer Camp at Birmingham University.
The VFX students got a very personal and in depth visit to
Jellyfish Pictures
and discovered that one of the most respected boutique studios in London has a lot to offer! After that the students went straight to
Escape Studios
, a visual effects academy.
Thursday 5 March was the busiest and most intense day with four different companies on the list, all four icons in their segment. The students from the game group had to choose between
22 Can
s
,
The Creative Assembly
or
Microsoft's Lift London
, what a heart-breaking choice.
The VFX students had the opportunity the take a look behind the scenes at
The Mill
, an unforgettable experience!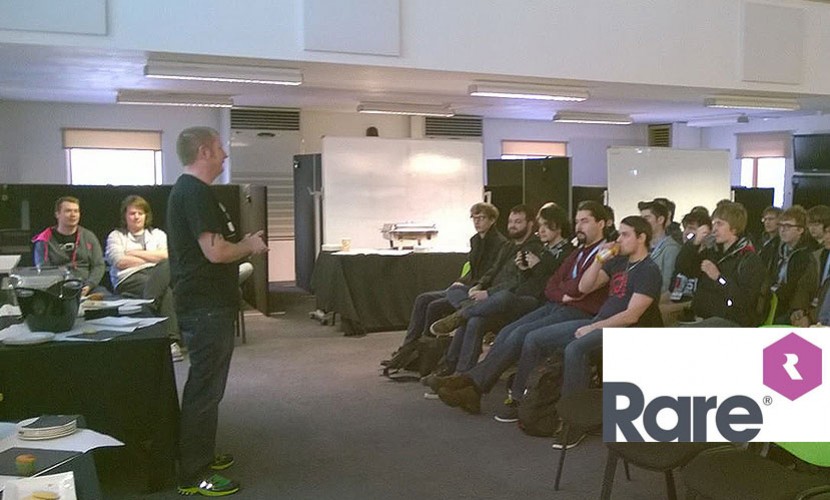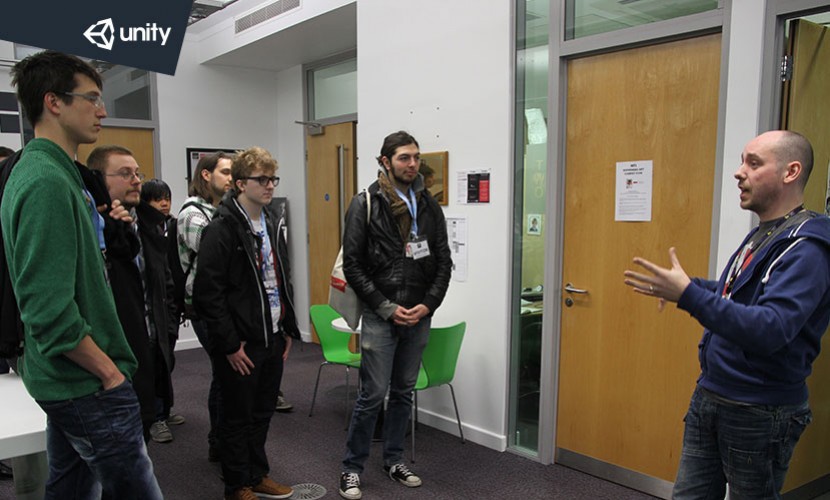 We ended the trip with a blast! On Friday the whole group was invited to Jagex. Jagex composed an incredible program that consisted of a company tour, a Q&A session, a game design presentation and a playtesting session of BlocknLoad in their awesome game arena.
We can only thank the participating companies from the bottom of our heart for inspiring our students and sharing their thoughts, experiences and passion with our students.
We have seen that students come back with tons of inspiration and more importantly with the unstoppable drive to become better and join the companies they have once visited!!