Howest launches Bachelor 'Business Innovation in E-Sports'
RELATED TOPICS

Starting in September 2022, Howest comes up with a brand new and innovative Bachelor program 'Business Innovation in Esports'. Howest is the first academic institution in Belgium to launch a three-year Bachelor program that prepares students for a career in the fast-expanding E-Sports business.
The Belgian gaming sector is growing fast. The Belgian E-Sports market is not yet getting the same exposure, but the overall interest in E-Sports and its business potential and opportunities are growing fast. "The speed of development of the E-Sports business is increasing rapidly and we expect the E-Sports market to mature by 2025" says Jan Dauwe, Academic Director of the Business & Media program at Howest. "When you look at our expertise and reputation of DAE at Howest as one of, if not the best gaming school in the world, and combine that with the ever-growing demand from the E-Sports business for employees that truly understand the requirements of the business, it is clear that Howest is the right place for this program". The program aims at students who have a keen interest in business and entrepreneurship and who understand the enormous possibilities that E-Sports provides for all kind of companies. Experts from the sector will teach every in and out of the E-Sports business, they will teach how students can create value in the E-Sports sector.
The Bachelor program is not a gaming curriculum. Main topics are business skills, entrepreneurship, marketing, IT, communication, and community building. The program teaches these topics within the setting of E-Sports, but all skills are transferable to other businesses as well. Students will receive a business education of high quality.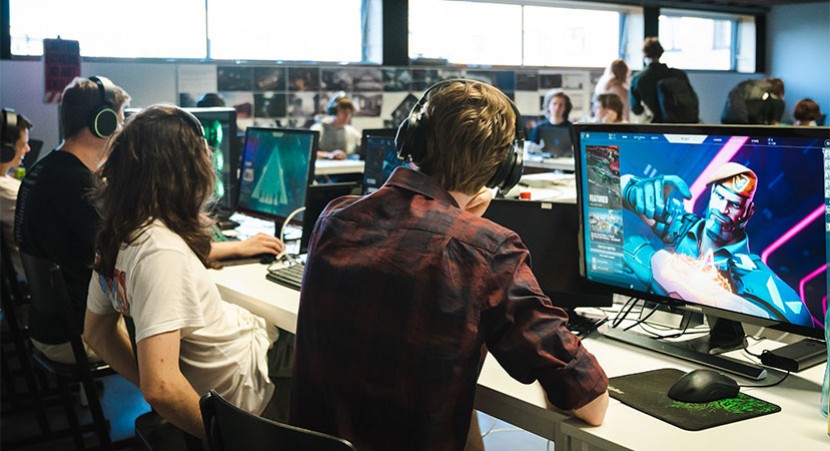 Howest E-Sports team and support for top-level players
Howest supports students who are also players at a professional level by offering them flexibility in their study program.
It is our ambition to develop our E-Sports team so that they can jump from 9th into 1st place in the Belgian Student League. The E-sport team will be a real-life lab. Students will apply their business skills to support the team. The team benefits from a more professional environment.
For more information check the Bachelor program 'Business Innovation in E-Sports'.